Wearing a shawl with a kurta is a decent and traditional fashion trend for women, which is evergreen. This fashion has been observed for centuries, and even more so today in countries worldwide, especially in the East.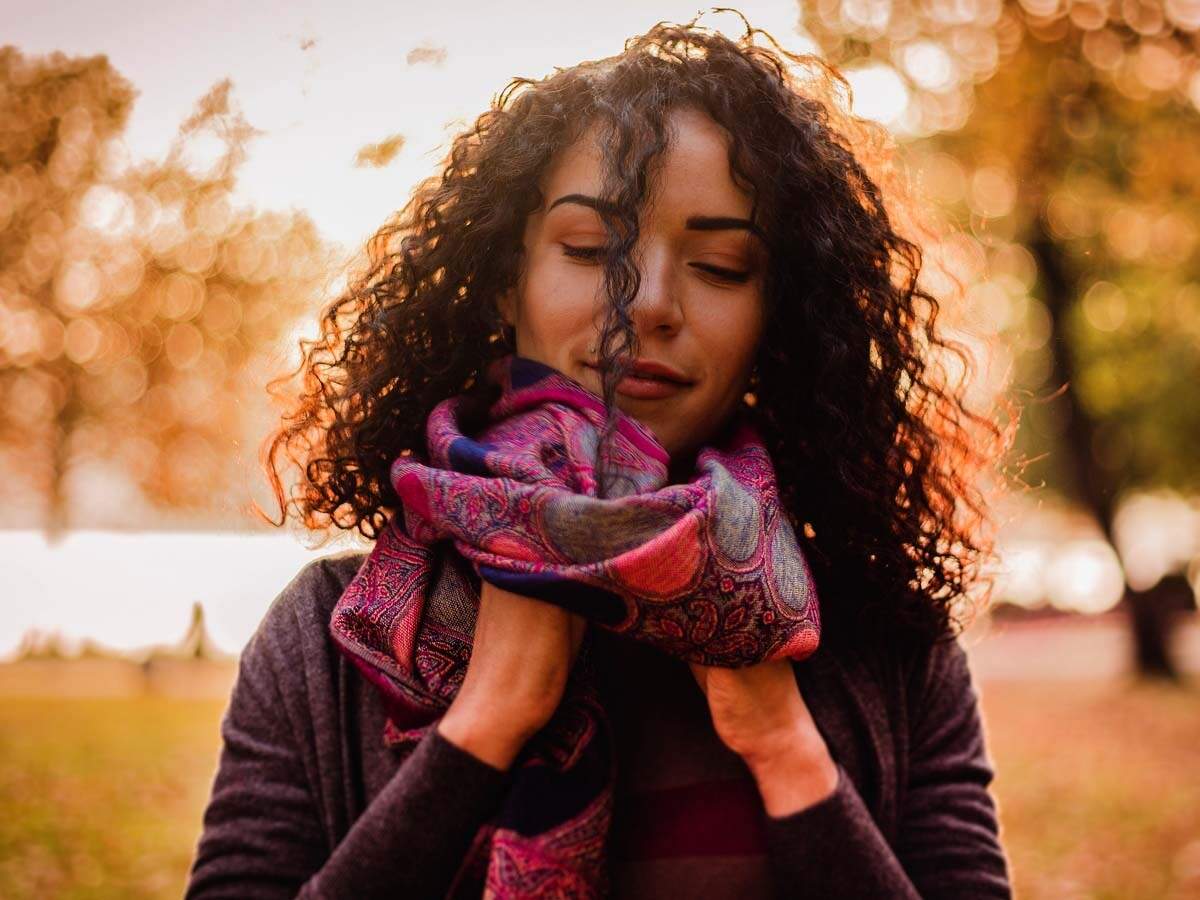 Yes, but the ways to adopt it are different in each area. In some parts of Pakistan, women wear a shawl on the shoulder and neck. However, women in western countries wear it around their necks or even beld out.
But if the shawl is worn specifically with a kurta, it can be worn in these ways.
Traditional Way
Wearing womens shawls traditionally is a timeless way, and that's what never goes out of style. To wear like that, all you need to do is, drop the shawl around your shoulders and neck. The East women have said it; nothing can be more comfortable than wearing a shawl in a traditional way.
You can try wearing shawls in a traditional way at weddings, functions, and other celebrations. Wrap yourself in a shawl, and let people think of you every time, as they think of elegance.
Wear it as a Dupatta
You know what, you can replace your dupatta with a shawl. That's already in trend and works excellent. Mostly, people adapt to this in winter, and you should also do the same when you observe a slight change in weather. There is nothing complex in this process; replace the dupatta with your shawl, and wear the same.
If you use a shawl as a dupatta in winter – that's two birds with one arrow!
Asymmetrical Wrap
Asymmetrical wrapping is an emerging fashion in the ongoing trends of women's shawls. If you drop your shawl in an asymmetric manner, it can give you a great look. You know what, interestingly, there are no rules present to wear a shawl like that. 
All you need to do is, you have to wear the shawl in a way that you feel comfortable. It would be your super-cool style on winter days.
Hoodie Style
Indeed, you've heard about this style of wearing a shawl. As this is a creative style, you can also cover your ears in the cold. That would be a plus point of wearing shawls in this way. But you know what, not everyone can wear a shawl like this. 
You have to be aware of proper shawl wearing steps included one by one. Have a look at these!
Open your shawl 

By joining two opposite ends, fold like a triangle

With the help of two front ends, drape the shawl around you

Take it overhead

Now, take any of the one ends from any shoulder, and take it on your opposite shoulder (this would secure it)

Congratulations, you've done with the hoodie-style shawl wrapping.
After getting to know about various styles of wearing womens shawls, you are looking for a legit source now to which you can get high quality, well designed, and fine shawls for yourself. 
In this regard, we've found such an excellent source for you, known as Studio By TCS. You'll find a fine quality, decent, and excellent quality shawls from here at reasonable prices. Various payments, huge discounts, and free shipping on specific terms have also been introduced for your ease.
For more information, you can visit https://www.studiobytcs.com/
Wrapping Up!
The above article described how women could wear shawls on the kurta to look more gorgeous and attractive. In addition to this, a legit source to get quality shawls has also been introduced for better navigation.